Shaun McInerney
6 February 2020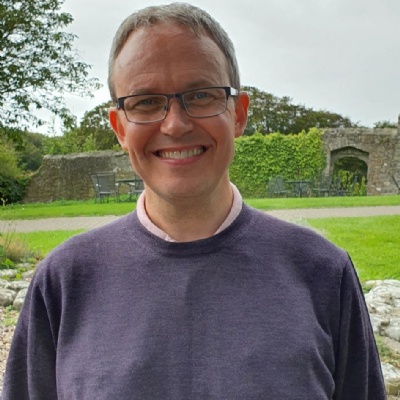 Director of Learning Innovation at UWC Atlantic
Shaun developed his passion as an educator as a Teacher of Economics at UWC Atlantic (1999-2003). In subsequent global school leadership roles he applied both his UWC experience, and his passion for developing aspiring young changemakers, to a range of start-up schools in Mumbai, Hyderabad, Tamil Nadu and in the UK state sector.
Shaun was the founding Principal, and latterly the Executive Principal, of 'The Studio', an innovative Studio school for 14-19 year olds based in Liverpool's tech quarter, The Baltic Triangle. Here he pioneered a successful approach to Project Based Learning which builds entrepreneurial and intrapreneurial skills and student leadership. Ofsted rated the personal development of students at the Studio as 'Outstanding'.
Shaun's is a member of the Leadership team at UWC Atlantic his role is pivotal to lead on curriculum development, strengthening our educational team as we spearhead the evolution of the new International Baccalaureate Development Programme, re-imagining and re-engineering the programme to suit a new century with its own unique and complex challenges. Shaun's experience, vision and 'Passion, Purpose and Profession' methodology is focused on helping students to better understand how today's world works, their place within it and how they can develop their own personal vision and purpose to create impact.